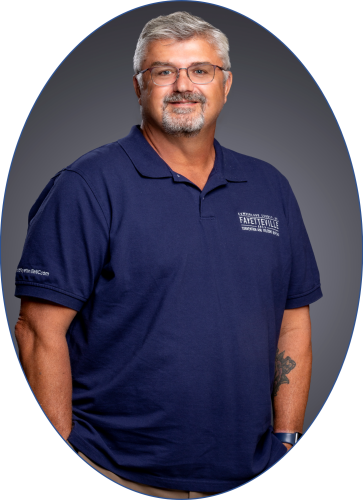 I moved to Hope Mills 11 years ago after having spent my life as an Army Brat, Active-Duty Navy and Navy Military Spouse. I have lived from Monterey, CA to Atlanta, GA and points in between like Millington, TN, Bellevue, NE and Great Lakes, IL and numerous other places, but I chose to settle down in Cumberland County where my parents and sister live now. I LOVE this area. I also met my wife here 10 years ago, also from Hope Mills and we have an amazing son.
I've worked at the Visitors Bureau for over 10 years and when I hear people say there is nothing to do here, I have to laugh and then I let them know just a few of the great things going on in Cumberland County. After showing them where to go to find out what's happening, I usually hear things like, "I've lived here my whole life and didn't even know that was here."
I have one of those jobs where I get to do what I love to do. I get to dig deep into data, provide metrics and graphs and help to make sense of a lot of data. I also get to manage and update our website. Every day is different and every day I learn new things about Cumberland County.
I love a community that respects and appreciates, the flag, it's veterans/activity duty military and does it with deeds and not just words, it's easy to feel at home here.
David Nash