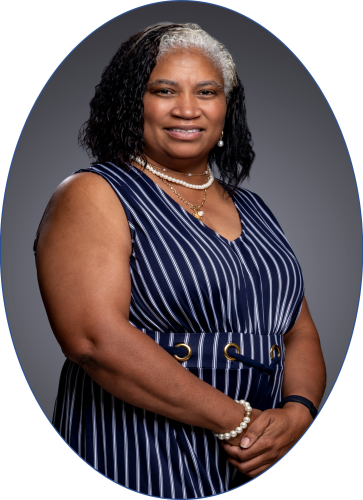 Twenty-Eight years ago, I arrived at Fort Bragg, NC as a young adventurous Soldier. It was my first Stateside assignment, and I lived here for three years. I made lifelong friends, civilian and military, who settled here in Fayetteville, and on occasion, I have returned to visit. It always felt like home, so when I retired from the military, it was no shocker to my family that I chose to make Fayetteville my retirement location. 
You can ask anyone who knows me, and they will tell you, I have never met a stranger. Being a Visitor Information Counselor has been very rewarding for me. I enjoy talking to people and getting to know them through their stories. I also love to share the best of Fayetteville and help guests plan out their days in our "special place."
Whether traveling to bowl in Reno, NV, Augusta, GA, or somewhere in SC or VA, I have Fayetteville destination guides and goodies on hand to entice and invite visitors to Fayetteville. I love my community, and I want others to stop in, explore, shop & dine here where they can experience good southern hospitality.
Teletha Rodriguez