Our active-duty service members and veterans have served all around the world, and their travels and experiences abroad have influenced our community. Nowhere is that more evident than on the plate. We're packed with restaurants that serve more than a burger and fries—much more, in fact. Fayetteville's a city with an international flair, and our restaurant selection looks like the United Nations' lunchroom.
With over 30 countries represented in our eateries here, you'll be able to take your pick between Vietnamese or Thai, Jamaican or Cuban, German or Italian, Egyptian or Greek cuisine, to name a few options. And, of course, since we are in the South, we have many Soul Food, barbecue, and Southern eateries to satisfy those downhome cravings.
Since the earliest days of our city, we've welcomed folks from abroad with open arms, and that always means sharing a meal or two. The restaurants, breweries, bakeries, and other eateries in and around America's Hometown show our deep connection to the outside world and the authentic flavors of home, wherever home might have been. So come take a tasty tour of 40+ eateries in Cumberland County with me!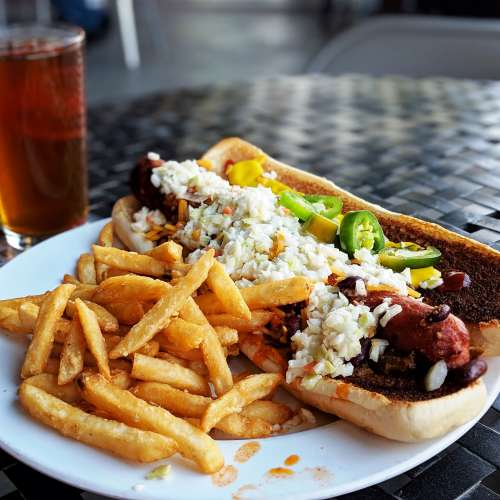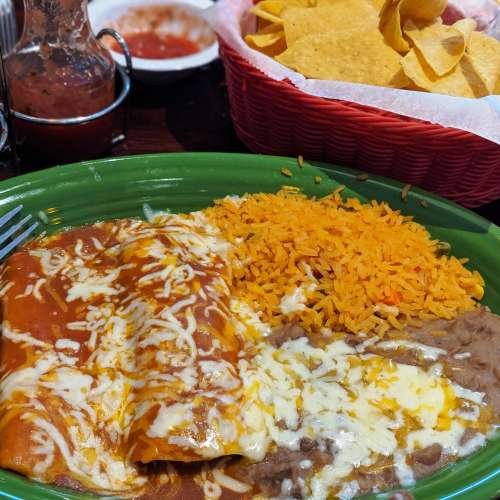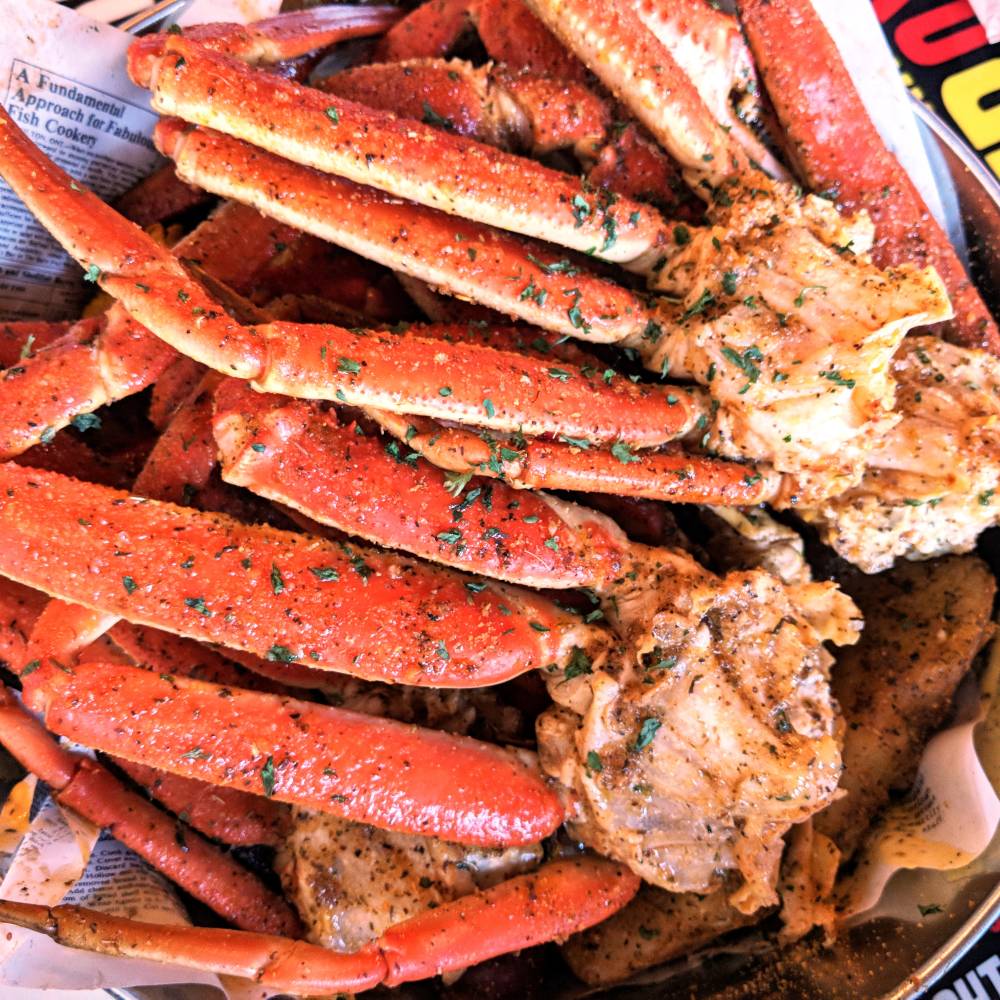 Want some killer ice cream made with a contraption involving a John Deere tractor? You can do both if you head to Andy's Homemade Ice Cream in the post office at 806 Cedar Creek Road. When you place your order, pick up a postcard or two and write to your friends (we'll get you started: "You won't believe it; I'm getting ice cream from a post office! xoxo") while you wait on the postmaster to retrieve your frozen treat.
Transport yourself to the shores of the Aegean Sea with a bite from Agora Restaurant: Turkish and Greek Cuisine. Here, simple flavors and family recipes for adana kebabs (ground beef and lamb), gyros, and the Alexander (a spicy play on the gyro) make for a bite so authentic that you'll swear you're in Istanbul.
Blue Pineapple Bakery, a dessert-focused bakery, delivers cakes fit for any celebration and treats guaranteed to brighten your day. Grab a box of scones, macarons, or cinnamon rolls, or go for a classic cookie or cake pop. Their work is as delicious as it is beautiful, so even if your expectations are sky-high, they'll exceed them with every bite.
Food trucks frequent Bright Light Brewing Company, a downtown nano-brewery where they show off the best of what they can do in a pint glass and celebrate tasty brews from across North Carolina. A pair of great–and distinctly different–blonde ales and an intriguing cream ale anchor their menu, while specialty styles, like sours, pop up on the taps. A fun, friendly atmosphere and folks who definitely like to talk beer, Bright Light is exactly what you want in a neighborhood brewery.
For more than 55 years, Chris's Steak & Seafood House has been a go-to for those meals that mark a special occasion and a favorite restaurant when we have a hankering for steak. The steaks here are hand-cut, and the seafood is fresh from the coast—something that's held true here since they opened in 1963, earning them such a high reputation. Whether you feel like a ribeye, filet, rack of lamb, or catch-of-the-day (guarantee it was swimming just a few hours ago), it's going to be cooked to perfection and paired with the perfect wine.
After undergoing a facelift that's made Circa 1800 shine, they're ready to impress with more than just the dining room; they want to wow you on the plate. Brunch, served Saturday and Sunday, is an absolute feast. The shrimp 'n grits has a well-earned reputation for being among the best around, as does the bananas foster French toast. You can't go wrong on their menu, as long as you don't forget the Bloody Mary Bar.

You can tell by the name and your nose that Cumberland Coffee Roasters roasts their beans in-house; the coffee shows it, too. This Hope Mills coffee shop delivers a variety of beans and levels of roast so you can find your next favorite cup. Keep it classic with a French press or go for a flavor-packed specialty latte.
You'll recognize Das Bavarian Haus by the blue-and-white-checked Bavarian flag outside, but you'll come back to this German eatery for the schnitzel–crispy, platter-sized slices of breaded and fried pork or chicken. Of course, the knockwurst, bratwurst, pretzel buns, and German wine and beer add to the authenticity.
In Hope Mills, less than 1 mile from I-95, Dirtbag Ales Brewery & Taproom keeps more than a dozen beers on tap, and each one's a great match to the smashburgers at Napkins, the onsite eatery. It's hard to know where to start here. Do we go with the Ragular, a craft brew designed with the non-craft drinkers in mind (word of warning: it will convert you to craft beer)? Or the Oui Oui Saison, which brings together French yeast and crisp apples to create a beer that's an instant favorite? Or something else? Maybe the Impossibly Black, a black IPA with Ethiopian coffee, or the Blactobacillus, a dark, kettle-soured ale that adds in notes of cherries and cinnamon to round it out. That only scratches the surface of what's on offer here.
Plenty of folks know and love Tex-Mex, but El Cazador serves a blend of familiar Tex-Mex dishes and traditional bites from across Mexico. Tacos inspired by the street carts of Mexico City; tortas with flavors from Northern Mexico; seafood dishes, like ceviche, fish tacos, and camarones al mojo de ajo (grilled shrimp in a garlic and mushroom sauce) that speak to coastal towns, from the Baja to the Yucatan to the Pacific.
The only thing better than a slice of pie is a whole pie, and at Fayetteville Pie Company they cook up only the best. Their variety of sweet and savory pies is inventive and daring, and it always hits the mark on flavor. From traditional chicken pot pies to sweet potato pies loaded with pulled pork, their savory pies are swoon-worthy. And on the sweet side, it's hard to beat their seasonal berry pies, unless it's one of their cream pies. Everything here dazzles the tastebuds, so order with reckless abandon; whatever you order will be a winner.
Few barbecue eateries deliver flavors like the ones you'll find at Fowler's Southern Gourmet. Their barbecue spans styles, from pulled pork with a splash of Eastern North Carolina vinegar sauce to sticky, saucy ribs to fork-tender brisket to pork-belly burnt ends. Doesn't matter if you get yours as a platter with some mighty fine sides or as a sandwich, which can be as traditional or inventive as you are, because you'll fall in love at first bite. With their pork, cheese, and more coming from farms and fields nearby and across the state, you'll have a true taste of North Carolina on every plate.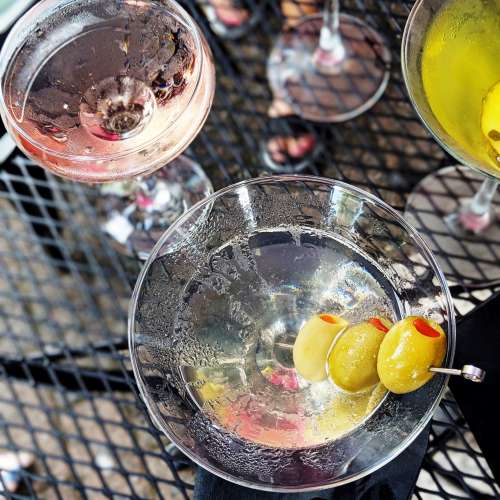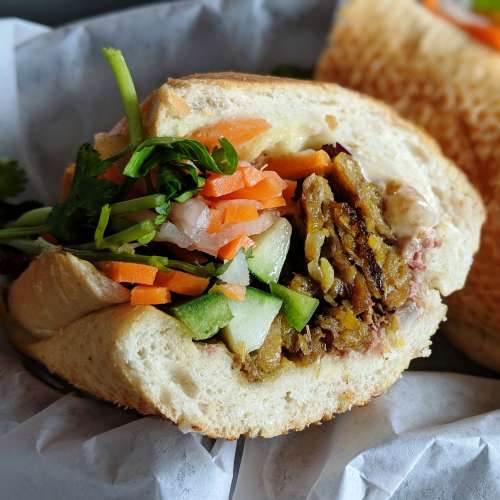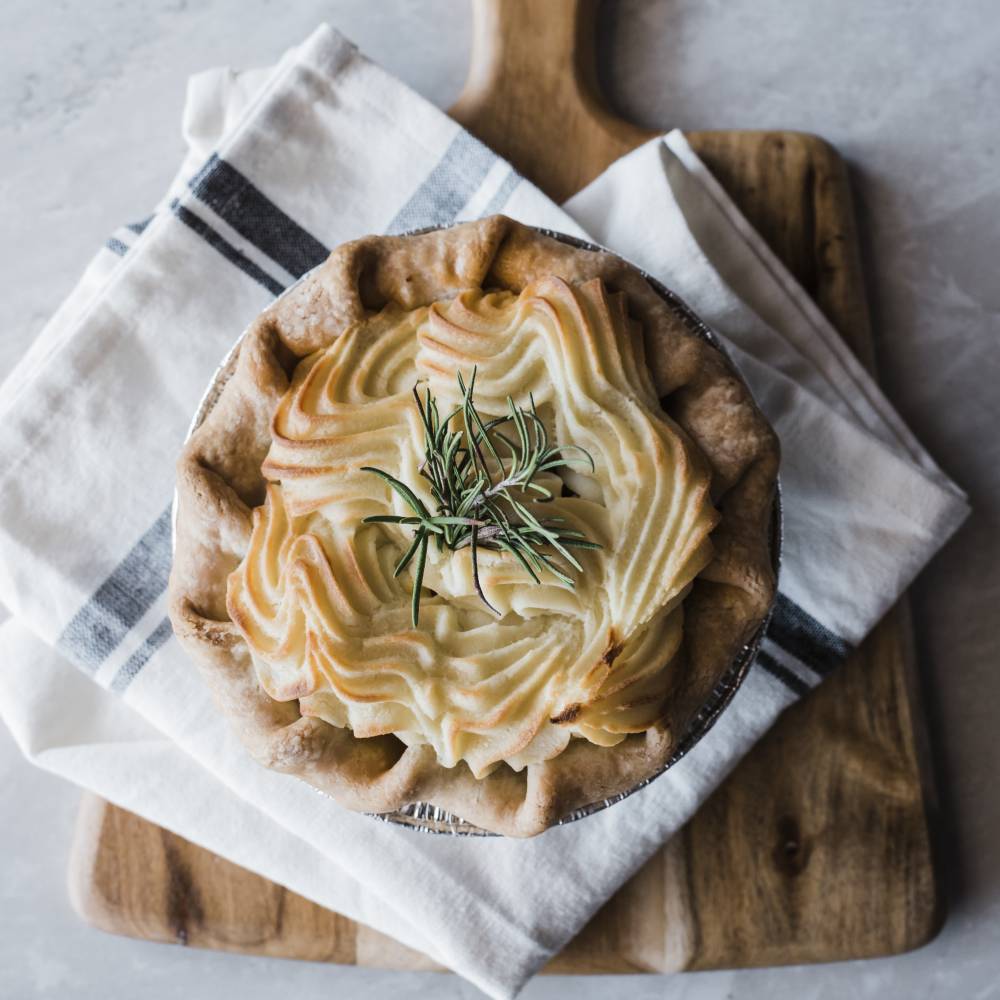 Folks around here refer to Fred Chasons Grandsons Buffet simply as "Grandsons," and in case you didn't know, here in the South, if we shorten your name, give you a nickname, or call you by anything other than your given name (and a few other choice words), you're like family. At Grandsons, they keep up the family tradition of serving up platter after platter of barbecue. And fried chicken, mashed potatoes, okra, and all the sweet tea you can drink. The 'cue has that smoky note that lets you know it was done right, and the fried chicken is crispy, just like Fred Chason's grandmama made it.
Serving barbecue, fried seafood, and all the fixings since 1986, Fuller's Old Fashioned BBQ is an institution in Fayetteville, with two locations and a legion of hungry fans. While North Carolina barbecue is the star here, don't skip the slaw, hushpuppies, or barbecue chicken. Perfect for a picnic, a to-go box is like a ready-made picnic spread.
Drop by Gaston Brewing Company, where they brew up everything from those hazy New England IPAs to a light Kölsch to a malty, lightly fruity Strawberry Blonde Ale and serve a variety of dishes that satisfy. The menu might look like your typical pub grub, but it's so much more. If zesty fish and chips, a Chicago-style beef sandwich, or a Certified Angus Beef burger topped with bacon jam and homemade pimento cheese doesn't convince you, maybe the grown-up chicken tenders, fried cheese curds, or dozen beers on hand will.
One whiff of a steaming bowl of pho–a ginger-packed, lemongrass-laced noodle soup from Vietnam–and you'll be hooked. As satisfying as pho can be, it's not everyone's cup of soup, so Grilled Ginger offers up other delicacies from Vietnam. Try the perfect simplicity of Lemongrass Chicken Vermicelli; Hot Chili Shrimp; or a clay pot filled with rice, seafood, and an irresistible curry.
When you have a hankering for something Mexican or Guatemalan or Honduran or Salvadoran or downright delicious, make your way to Guatemala Centro American Restaurant. With tacos, burritos, tamales, pupusas, and more, this spot's blend of Central-American flavors means you'll have a table full of tasty dishes and plenty of leftovers by the time lunch is done.
Huske Hardware House, another downtown brewery, is Fayetteville's oldest, and it's in a gorgeous historic building. Another brewery with a full menu (try the shrimp po'boy or the beef tip hoagie—you won't be disappointed), their beer's as cold as it is refreshing. The Saison de Huske delivers spot-on Saison spices, the Sledgehammer Stout drinks easy, and the Killamin Irish Red has that caramel-malt finish you want in an Irish red.
Though Cuba's only 90 miles from the U.S., the food at Habana Cuban Restaurant is an intriguing blend of Latin and Caribbean influences, resulting in some outstanding dishes that are simultaneously hearty and light, succulent and tropical. Plenty of plantains and tostones are on the menu to accompany the hearty flavors you'll find in their specialties. Ropa vieja is Cuba's national dish and is comprised of shredded beef in a rich sauce, served with fresh vegetables and plenty of rice. In their chicken mole, you'll find shredded chicken, served in a sauce that's so tightly packed with flavors, you'll think about it for days afterward. Of course, you can't go wrong with the Cubano—one of the greatest sandwiches in the world and a solid introduction to Cuban food.

Hot Diggity Dog carries on the Southern tradition of the cookout. Some of you might call it a "barbecue," but down here, barbecue is pork cooked over wood; that thing you do in the backyard when you have friends over, that's a cookout. Well, Hot Diggity Dog dishes up everything from the backyard cookout classics, like hot dogs and cheeseburgers, but then takes things a bit further, offering up a taste of the country with a fried bologna sandwich (don't knock it until you've tried it, and try it with cheese and mustard) and an indulgent take on the classic hot dog with their "Top 20 Hot Dog in North Carolina," bacon-wrapped dog. With regular dogs, order it "All the Way"—with mustard, chili, slaw, and onions—and let each bite speak for itself.
We have more flavors from the Caribbean at Jamaican Kitchen, where the jerk chicken serves as a great introduction to the foodways of this island nation, but dishes like curry goat, oxtail stew, and rice with cabbage and plantains will take you deeper into Jamaica's kitchen. But you have to try the salt fish with ackee, Jamaica's national dish; ackee's creamy, savory flavor goes well with the spicy peppers and salty cod it's served alongside.
At dinnertime, make your way to Luigi's Italian Chophouse & Bar, where the extensive wine menu offers plenty of quality options to pair with classic Italian dishes or premium, aged steaks. Both the pasta and the vino are ideal companions for some live music, and just about every Friday and Saturday night of the year, there's a band onsite, singing, playing, and coaxing the crowd to dance. Even better, Luigi's large outdoor patio offers customers a lovely, al-fresco dining experience that is guaranteed to transport you to L'Italia.
If you prefer your barbecue with a side of awards, then Mac's Speed Shop will deliver the smoky goodness and the trophies, ribbons, plaques, and platters that are a sign of greatness. They've won more than two dozen awards for their 'cue, sauces, chicken, and more. But one taste and you won't need the award to tell you what you're eating is stellar barbecue. Try the brisket burnt ends, cornmeal-fried catfish, that award-winning hickory-smoked pulled pork, or even a new category of barbecue goodness, "Mexicue."
When you head to The Mash House Brewing Company, remember two words: steak and beer. The steaks are hand-cut beauties, and the beer's brewed just steps from the bar. The Hefeweizen has that big banana-and-clove flavor and that hazy look you want in a hefe, and their Stout is loaded with a roasty, chocolaty aroma that carries over into the flavor of the beer. But it's their IPA that surprises; not too hoppy, not too malty, this is an accessible beer that's easy to sip.
A Fayetteville favorite is Metro Diner, where you can order a pair of sunny-side-up eggs and toast or you can step things up a bit. Fried Chicken Benedict (a croissant-turned-French-Toast), stacks of fluffy pancakes, and two big biscuits smothered in gravy might tempt you away from your usual order, but you might be the breakfast sandwich type. If you are, it's your lucky day, because the Avocado Breakfast Sandwich—a BLT plus avocado, plus egg, plus eight-grain bread—is a guaranteed hit.
Our deep tradition of military service shows in our barbecue, too. One of our favorites is the veteran-owned, regional chain, Mission BBQ. Their all-inclusive approach to barbecue is the right way to do it. Want some brisket, a jalapeno-laced smoked sausage, and some pulled pork? Or maybe a plate of ribs, chicken, and a heap of slaw? Go for it. They have all this, plus ten sauces to choose from, so you really can travel around the South with just one plate here.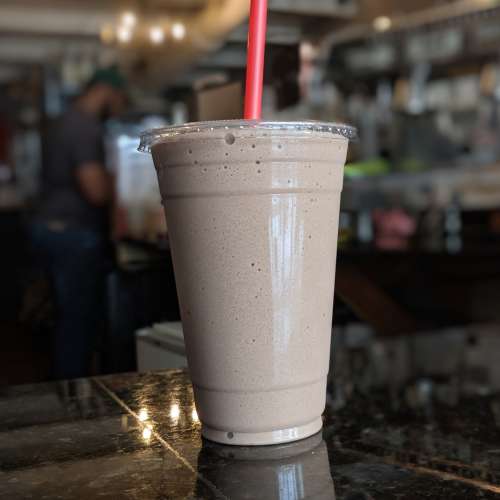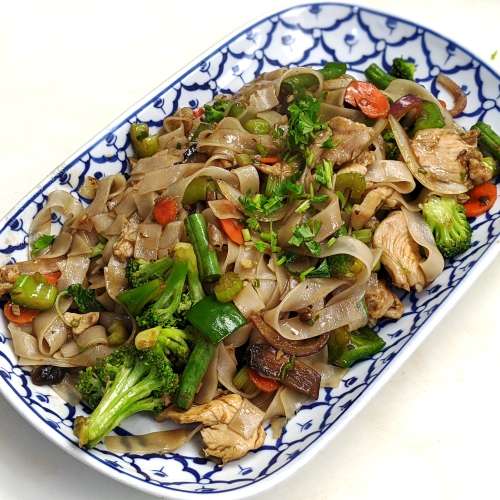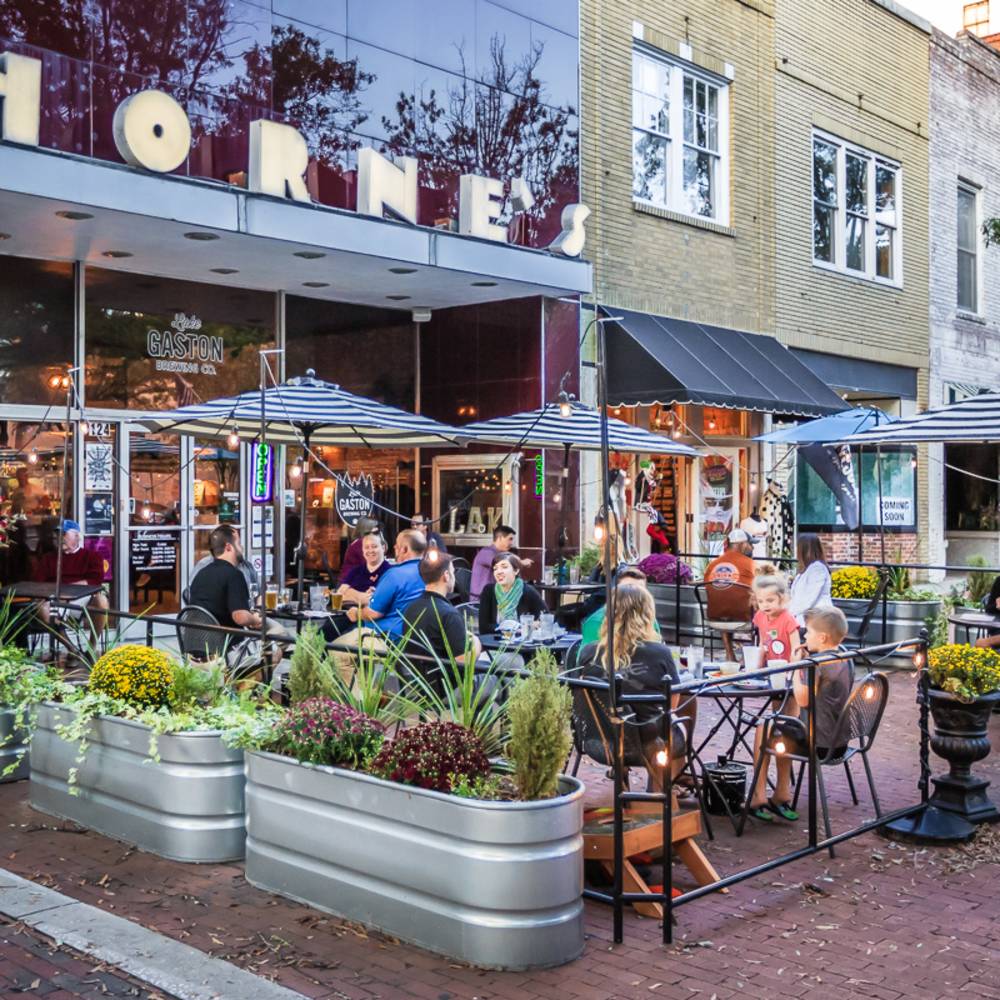 Over at Dirtbag Ales Brewery & Taproom, you'll find Napkins, where the menu changes constantly. This little restaurant serves up big flavors with smashburgers, Nashville hot chicken sandwiches, heaping baskets of fries and tots, and more. Pair your meal with one of Dirtbag's sudsy brews for a winning combination. There's plenty of room outside for a picnic on the lawn or at one of the tables on the patio, so you can get a bit of fresh air and sunshine with your brew while any kiddos on your road trip get the chance to play and burn off a little energy on their 5-acre spread and playground.
The aromas of Middle Eastern spices are nearly as colorful as the plates at Pharaoh's Village: Mediterranean Grill and Market. Go for a handheld meal–gyro, shawarma, or falafel pita–or sit down to a platter piled high with lamb kebabs, flavor-packed veggies, or all the fixings for a gyro feast. Just don't skip dessert, because the baklava and kunaffa are worth every calorie.
On the outskirts of downtown, you'll find a small eatery that will surprise you with its authenticity and deliciousness: PJ's Thai Cuisine. You can't set foot in this spot without getting to know its owner, Ms. PJ, who will tell you her main goal in life is to make her customers smile with her homemade dishes. The rich yellow, red, and green curries are the true star here, but don't overlook the beef basil, 
Rainbow Restaurant has been serving breakfast, lunch, and dinner here since 1936. They know their way around a breakfast plate, piling them high with pancake stacks, towers of French toast, and perfect omelets; if you're really hungry, they even have sizzling skillets of potatoes, eggs, cheese, and the fixins'. The hits keep coming with lunch and dinner, when you'll be tempted by the club sandwich (they've perfected it), one of their six burgers, or classics like meatloaf, beef liver, or hamburger steak.
Over at Rob and Mickey's Southern Café, you'll find the burgers and sandwiches any good diner should serve, but also some sides steeped in Southern tradition. The collards, lima beans, rice and gravy, and fried okra are good enough for a meal unto themselves, but throw in a fried pork chop sandwich, a pile of smoked turkey wings, or some chicken and pastry, and you're talking about a meal that'd make any Southern grandma smile.
You'll feel like you've won a Golden Ticket when you walk into Rocket Fizz, a candy shop with a mind-boggling array of candy, sweets, sodas, and treats. This isn't your run-of-the-mill, find-it-at-any-grocery-store candy. It's nostalgic candy brands and flavors, it's candy you'll only find overseas (or here), and it's 500 kinds of Rocket Fizz soda. No matter what you buy, you'll wish you had one more, so go ahead and pick up an extra or two, just in case.
One downtown coffee shop, Rude Awakening, opens early, closes late, and makes an exceptionally good-looking latte, thanks to the printer they have that will transfer photos or messages to the top of your foam-filled cup. Novelty aside, they make a great cup here, and the bites–from muffins and croissants to sandwiches–make for a quick and tasty meal.

In Spring Lake, only a few minutes from Fayetteville, Sawaddee Thai and Chinese Restaurant dishes up authentic Thai and Chinese cuisine that continues to turn the "maybe I'll stop in for lunch" crowd into regulars. The Pad Thai balances smoky, sweet, and savory, and one bite of their handmade spring rolls reveals all you need to know about Sawaddee: fresh, homemade, delicious.
Scrub Oaks - Contemporary American Pub's brunch aims to please, and with a weekend menu that changes according to what's in season and what tastes great, the only thing you can expect is a delicious meal. Their soft-shell crab might make an appearance; or maybe it's the chef's take on fish tacos or a surf-and-turf plate you'll want to write home about; or maybe it's an adult milkshake—imagine Maker's Mark blended into some house-made ice cream; or maybe . . . you get the picture. Scrub Oaks takes their food seriously, and they're seriously creative.
Next, we hit Korean cuisine with a stop in at Shila Korean Restaurant, where the scallion pancakes, bi bim bop (rice served in a piping hot stone bowl and topped with veggies, meat, a fried egg, and plenty of spicy sauce), and kimchi will convert you to a Korean food fan for life.
At Southern Coals, they stretch beyond the pulled pork into some standout wings, smoked pork chops, pit roast beef, brisket, ribs, and smoked chicken. But that's not all. The sides–from potato salad to coleslaw to collards to cornbread–and their banana pudding (a classic finish to a barbecue meal) make for a plate you'll talk about for a long time.
When it comes to fried chicken, Uptown's Chicken & Waffles serves a tasty bird. Fans will tell you the only thing better than the fried chicken is the waffle. Or the shrimp 'n grits. Or the fried fish platter. Truth be told, whether you order the cheeseburger sliders, the fried chicken sandwich, or a salad piled high with grilled shrimp, you'll leave happy and full.
Early risers and breakfast-for-lunch fans, take note of Vicky's Famous Biscuits & Chicken. These biscuits are big, real big. Folks around here call them "cathead biscuits," because these big, buttery, flaky biscuits are the size of a tomcat's head. You'll find classics like country ham, smoked sausage, egg (to which you'll no doubt add some cheese and a breakfast meat), and even fried pork chops. At lunch, the biscuits are joined by some of the finest fried chicken you'll taste. Grab a biscuit or two, pick up a box or bucket of fried chicken, or combine the two for an exceptional fried chicken biscuit.
With loose teas from around the world and special blends you can't find anywhere else, Winterbloom Tea has all the leaves and tea accessories you could ever need. They'll teach you about the optimal brew times, temperatures, and techniques and set you up to make the perfect cuppa when you arrive back home. If you're in the mood for something a little stronger, Winterbloom now offers craft cocktails that combine all the subtle hints of your favorite tea blends with an array of premium liquors. These elegant-yet-sophisticated beverages are almost too beautiful to drink. Almost.
Cumberland County's international influence is celebrated plate by plate on the International Cuisine Trail. When service members from Fayetteville have deployed around the world, they have come home influenced by their travels, bringing with them spices, recipes, cooking techniques, and even families ready to call Fayetteville home and ready to give us all a taste of their lands and traditions. Across 31 stops, you'll find cuisine from Japan, Korea, Vietnam, Jamaica and the Caribbean, Central and South America, Egypt, Turkey, Greece, Germany, and more. Folks in these parts like to say that there's something delicious around every corner; we like to think this trail proves them right.