From roaming with dinosaurs to rubbing elbows with Iron Mike, Cumberland County has several spots to snap the perfect Instagram photo. Here are 10 Instagrammable spots to get you started....be sure to use our hashtag #VisitFayettevilleNC for a chance to be featured on our Instagram!
1. Downtown Mural – Spread your wings and strike a pose in front of these Downtown Fayetteville murals. There are two sets of wings located on the building of Greg's Pottery. Be sure to check out the inside as well where you can paint your own masterpiece.
2. Artsy– Peek around the corner of the Arts Council building. Their lawn and building are full of whimsical IG-worthy spots. Then step inside to be in awe of the exhibit on display. They continue to support the local arts and have a rotating exhibit.
3. Hope Mills Mural – The buildings on Trade Street are painted with colorful murals. We suggest walking down the block to snap a pic of them all and don't forget to go around to the back of buildings to find a few more hidden gems.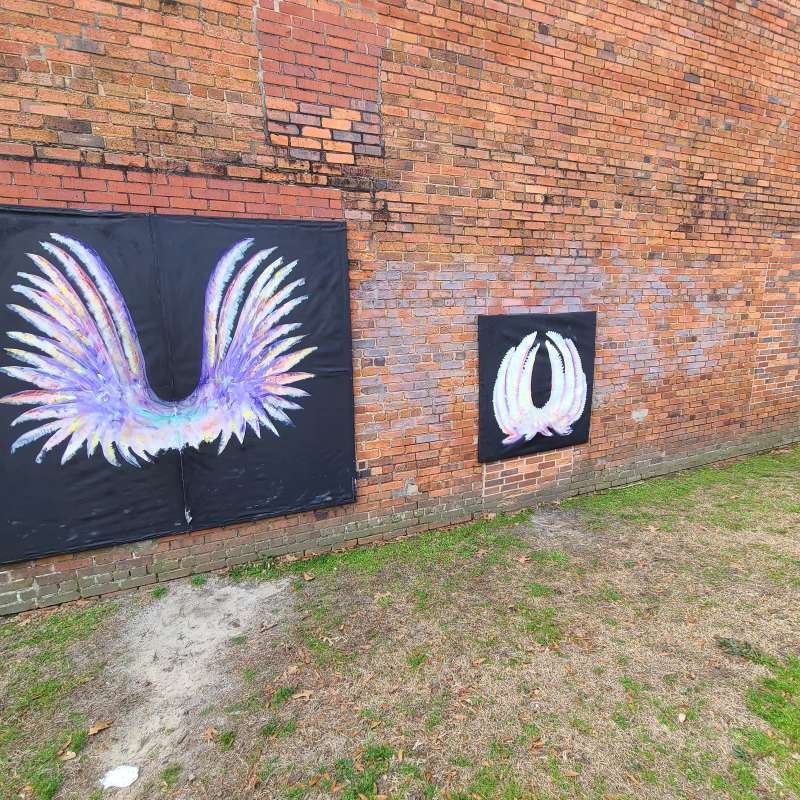 4. Animal Encounters– We aren't just talking about Lovely the Llama at Sweet Valley Ranch, but we are talking about Dinosaurs. The ranch is full of selfie moments!
5. Spring Lake Sweet Treat – The front of the My Heavenly Sweets building is nothing out of the norm for a bakery but sneak around back after you choose a sweet treat to see a few surprises.
6. Retail Therapy – You are sure to find many IG spots while on your shop & stroll. The local businesses tend to decorate their buildings and their window storefronts with colorful and unique items. One of the local stores is an experience in itself, Hummingbird Candle Company. Purchase candles or make your own but whatever you do, be sure to get a picture in front of the photo wall.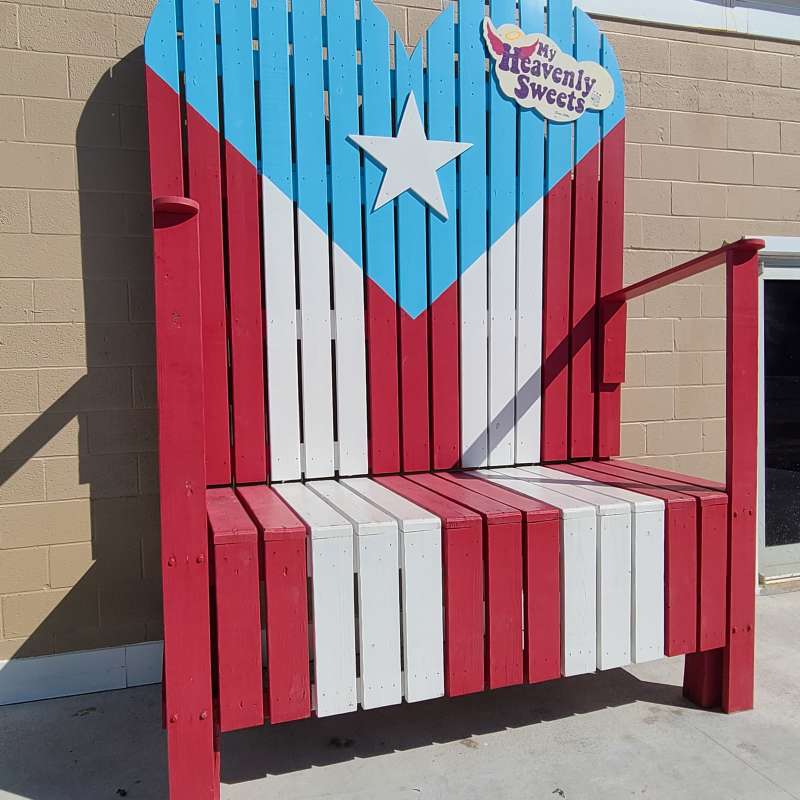 7. Adrenaline Junkie – Ever have your picture made flying above a waterfall or flying in mid-air. Two must-do adventures would be ZipQuest and Paraclete XP Indoor Skydiving. Can you imagine snapping a go-pro pic while flying above the treetops?
8. Foodie – Local cuisine will make you smile here in Fayetteville. From famous NC Bar-b-que to homemade donuts, you will be the envy of all your followers. Stop in for a pie, savory or sweet, at Fayetteville Pie Company. They even have a selfie area set-up!
9. Sports Lover – "Let's Play Ball" or is "Hit the Biscuit" more your type of sport? Fayetteville serves up many options from the minor league baseball team, The Woodpeckers to the indoor hockey team, The Marksman. Whatever season it is, there is usually a sporting event happening. Even if it is not baseball season, we suggest stopping by Segra Stadium to check out the mural. It is the perfect spot for a group picture.
10. Historical Sites – History is all around Cumberland County. From museums to historical buildings and markers, you can spend an entire day visiting them all. The photo opportunities are abundant throughout the stops, but the Airborne and Special Ops Museum hold the record for selfie spots. Iron Mike is probably one of the most photographed statues in the area. Stop in for a FREE tour of the museum.