Spring Lake
Spring Lake was officially incorporated on April 9, 1951, the same year Mr. Grady Howard was elected as the first Mayor of the town.
This Cumberland County community owes some of its growth to its close vicinity to Fort Bragg, as this base is the largest military installation in the world. Fort Bragg is also proud to be the home of the revered 82nd Airborne Division and the famed Golden Knights parachute team.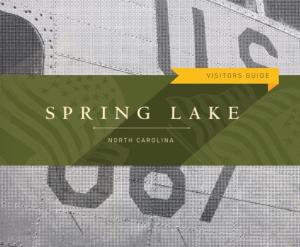 Spring Lake is a hub for outdoor activities in Cumberland County. Carvers Creek State Park is just one of the outdoor gems here, showcasing this town's natural beauty and history. The park is home to Long Valley Farm— what was once used as a retreat for James Stillman Rockefeller, of the famed Rockefeller family.
Other activities here include target shooting at the Fort Bragg Clay Target Center and kayaking or canoeing at Spring Lake Outpost. Test your aim at the range, get adventurous on the Lower Little River, or pursue any of the other exciting outdoor activities here.