DOWNLOAD SCOUTLOOK
EXPLORE CUMBERLAND COUNTY WHILE ON-THE-GO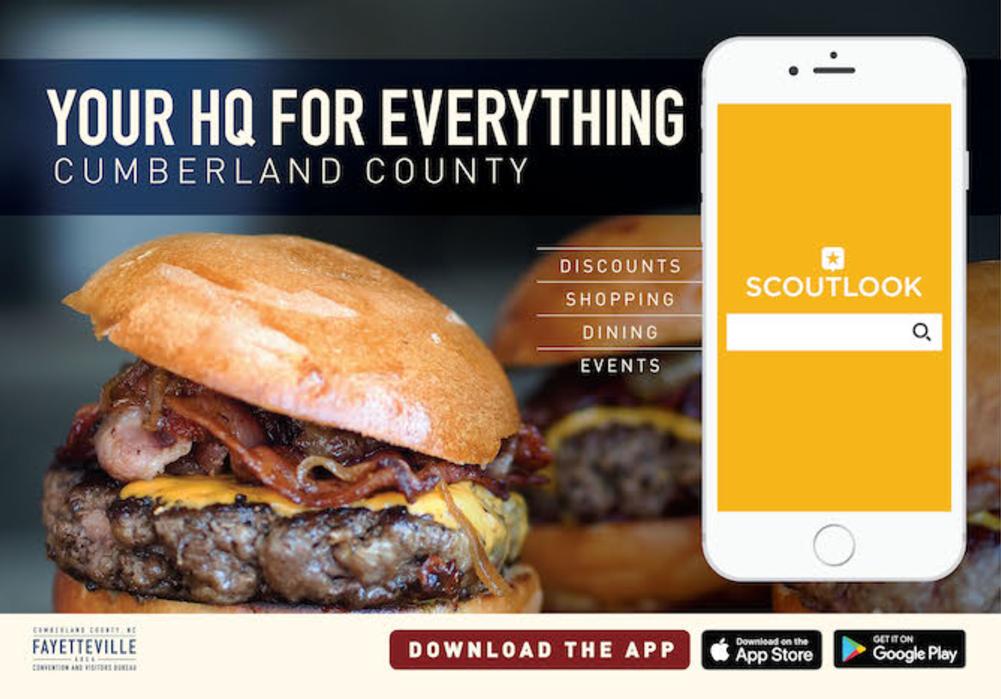 ScoutLook is a free app designed to help you explore everything that Cumberland County, NC has to offer. From upcoming events and popular restaurants to all the best attractions and entertainment, ScoutLook is your #1 resource for discovering America's Hometown on-the-go. 
ScoutLook also gives you access to exclusive local coupons and user-specific content, including custom options for groups visiting the area from out-of-town. 
---
SCOUTLOOK FEATURES
Discover what is near you
Get recommendations on restaurants, shopping and attractions
Find coupons for stores and restaurants and share them on social media
Save your favorite locations and things to do
Browse through categories easily
Search for specific locations or venues
Get turn-by-turn directions
Rate and review any activity or location
Take a photo and upload it to the app to share your experience
Find important information about any location on their detail pages
Manage your account through the settings feature
Login with Facebook
Access your group's custom itinerary
Registered and guest users welcome
Contact the FACVB through the app for help with your visit or using Scoutlook
Copyright "2019 Fayetteville Area CVB"
Join Our Email List
Sign up for our emails to get the latest news, personalized trip ideas, and special offers that fit your interests!