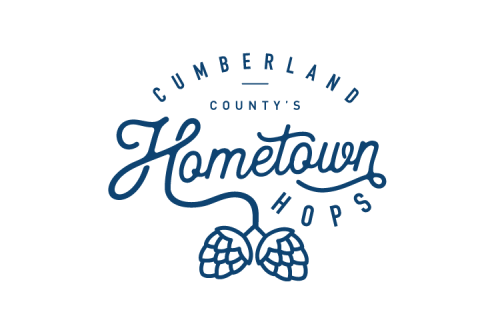 Craft Brews, Patriotic Pints & a Hometown Feeling!
Beer was meant to be shared — raised high in the air for valiant toasts in the midst of good company. Cumberland County happens to be home to five distinguished breweries - ready to welcome you to America's Hometown with a perfect pour of memorable craft brew. Stop by one of our breweries and enjoy Cumberland County's delicious craft brews.
Now, HOP HOP - let's have a pint!
Hometown Hops Breweries 
---

Vernardo (aka Tito), Eric, and Jerry started Dirtbag Ales with every intention of going against the grain. Known for their flagship Blood Orange Kölsch, with a pronounced citrus note provided by blood oranges that finishes with a hint of raspberry, the Dirtbag Ales' trio have gone on to develop a line of beers that is skillfully crafted and infused with a true love for brewing.

---

Award-winning beer - hand-crafted on the premises utilizing the traditional 

methods of Old World brewers. Mash House not only has delicious beer, but 

delicious food as well. Supporting North Carolina farmers and growers by 

using local products as much as possible, they consistently rank as one of the best restaurants and favorite destinations for steaks, chops, and more.

---

Bright Light Brewing Company is a recent but quickly expanding addition to 

the downtown community in Fayetteville. Celebrating their one-year 

anniversary this year, with eight to ten of their own brews available, their 

taproom frequently reaches capacity. The brewery is kid and dog friendly, with 

a large back patio and a rotating line-up of local food trucks, making Bright 

Light a hot spot for all kinds of folks.

---

Veteran owned and operated, HHH offers its guests some of the best food, 

drink, and entertainment in the area. Enjoy British-inspired pub grub in their 

rustic dining area or sit street-side and take in the sights and sounds of the 

city. Sip on award-winning craft beers brewed onsite in their 15-barrel 

system. Delicious English ales are always on tap and are brewed to bring out 

the flavors of their food for a unique pub taste.

---

Bringing the world of craft brew and a little Lake Gaston nostalgia to the home 

of the Army's largest installation, the Lake Gaston Brewing Company cordially 

invites you to the celebrated Horne building, located on Fayetteville's historic 

downtown Hay Street. Cold, locally brewed craft beer, delicious chef-prepared 

fare, and new memories of the beautiful lake await.
Please drink responsibly and have a designated driver. Never drink and drive.
Cumberland County Hometown Hops is managed by the Fayetteville Area Convention and Visitors Bureau (FACVB). FACVB is not responsible for physical or legal injuries arising out of participating in the Cumberland County Hometown Hops program.