CONTACT US
The Fayetteville Area Convention and Visitor's Bureau (FACVB) communications team works closely with travel writers, regional and national press, convention trade media and local media to develop stories on Fayetteville. The department aggressively promotes Fayetteville by helping the media gather information and set up itineraries.

The online media center provides easy access to information about the greater Fayetteville area. If you need further assistance, don't hesitate to contact the FACVB.

Media Inquiries should be directed to: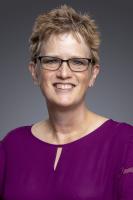 Melody Foote, Director of Communications 
Fayetteville Area Convention & Visitors Bureau
245 Person Street
Fayetteville, NC 28301
Phone: (910) 483-5311
Toll-Free: (888) 98-HEROES
Fax: (910) 484-6632
Join Our Email List
Sign up for our emails to get the latest news, personalized trip ideas, and special offers that fit your interests!