Be a Weekend Warrior 
In the Fayetteville area, adrenaline junkies can experience once-in-a-lifetime thrills. From hiking, mountain biking and running miles of trails throughout Fayetteville's many parks to climbing to new heights at indoor facilities, including The Climbing Place and Triangle Rock Club, adventure activities for any fitness level are available. Thrill-seekers can also experience one of USA TODAY'S 10 Great Zip Lines at ZipQuest Waterfall and Treetop Adventure, soar to new heights at Paraclete XP SkyVenture and slide through the summertime at Fantasy Lake Water Park. 
Honor the Military Past & Present
The only
army museum not on an army base, the Airborne & Special Operations Museum is the only facility that tells the comprehensive history of the U.S. Army's elite forces from test platoon to present day. The museum includes real equipment, life-size dioramas, multimedia exhibits, a memorial garden, Vista-scope large-screen theater and a motion simulator that puts you through the paces of Special Operations training.
On the grounds of the Airborne & Special Operations Museum, "Constant Vigilance" is the world's first memorial for Special Operations canines killed in the line of duty. Stones surrounding the statue bear the name, country of origin and year the Special Operations' dog was killed. The monument reads: "The bond between a SOF handler and his K9 is eternal. Trusting each other is a nameless language. Here we honor the SOF K9s that have paid the ultimate price."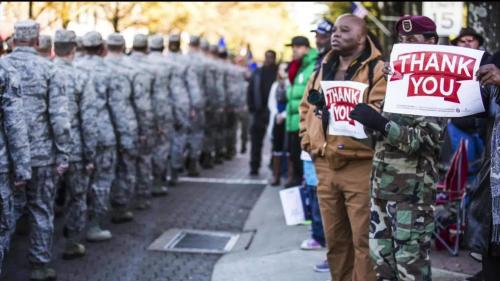 Cumberland County created Heroes Homecoming as a way of showing all veterans that we remember and appreciate their courage and sacrifice in defense of our freedom – now and forever. In early Nov. 2020, Heroes Homecoming VIII will honor all our brave veterans, service members, and their families through a series of events, tributes and exhibits taking place across Cumberland County, NC. www.HeroesHomecoming.com
The Patriots, Past & Present Cultural Heritage Trail guides followers through 250 years of military history, from the Revolutionary War era to the present day.
Stay in Fay and Save 20%

Making a long drive on I-95 this year? Stay at Exit 49 in Fayetteville, North Carolina and make every mile count. Through Nov. 30, 2020, 13  hotels are offering a 20% discount to leisure travelers.  Learn more and book at www.Exit49.com.
Chow Down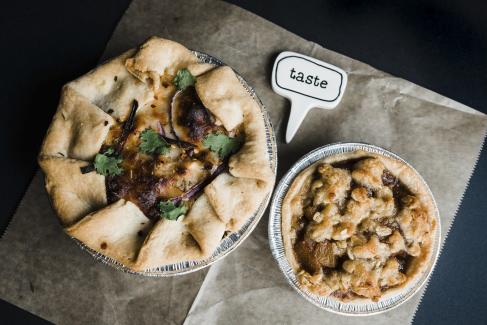 The veteran-owned Fayetteville Pie Company won recognition as "The Best Pie in North Carolina" by Tasting Table. Each meal includes a sweet and savory pie.  The restaurant is decorated with several generations of family photos and recipes. The couple chose to open their restaurant after retiring from the military.
Pharaoh's Village, a family-owned Mediterranean, and Turkish restaurant was ranked 46 out of the Top 100 places to eat in the United States in 2019. They serve scratch-made items from secret family recipes.
Fayetteville is also home to North Carolina's best buffet. 2 Rim Khong serves authentic Thai and Laos cuisine. Scratch-made dishes are cooked to perfection.  The buffet is served daily at lunchtime.
This is just a small sampling of the 600+ restaurants in the community. Thanks to nearby Fort Bragg bringing people from around the world to Fayetteville, the community boasts an array of international restaurants. The International Cuisine Trail provides a map to these locally-owned eateries.
Soak Up the Natural Beauty of the Carolinas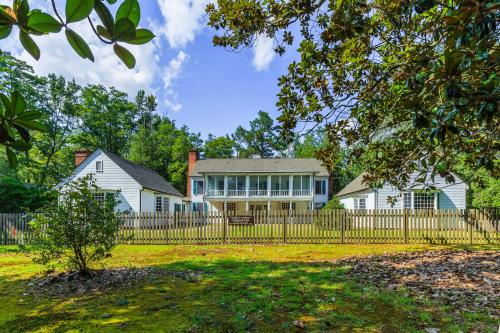 Showcasing the natural arts, nature lovers can take refuge in the Fayetteville area's breathtaking landscapes and environmental wonders. Filled with cultivated gardens, wildflowers, nature trails, numerous species of native plants and more, the Cape Fear Botanical Garden also showcases special exhibits and events. In nearby Spring Lake, Carvers Creek State Park offers acres of walking trails in the rare Longleaf pine ecosystem. The area is home to many endangered species. View the historic Long Valley Farm, the winter estate of James Stillman Rockefeller. The Cape Fear River Trail, a 5.3-mile trail that runs adjacent to the Cape Fear River, is part of the East Coast Greenway. This greenway is an urban alternative to the Appalachian Trail.
America's Pastime in America's Hometown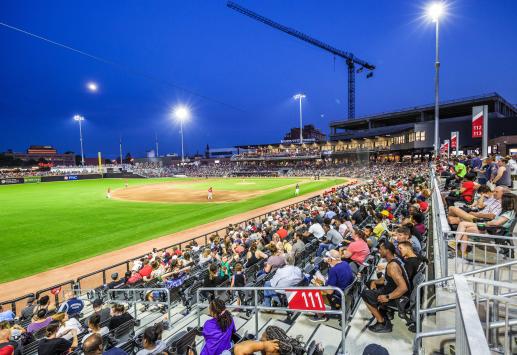 You may know that George Herman "Babe" Ruth hit his first home run as a professional baseball player in Fayetteville. (Ruth hit the homer during 1914 spring training with the Baltimore Orioles.) A piece of baseball history that you may NOT know is Olympic athlete Jim Thorpe also played professional baseball in Fayetteville. Thorpe played for the Fayetteville Highlanders starting mid-season in 1910. Thorpe batted .250 in 16 games as the Highlanders won the Eastern Carolina title. A lengthy homerun Thorpe hit was matched only by Ruth's a few years later. Both home runs are still part of local lore.
The community's baseball history continues with the Fayetteville Woodpeckers' first season in Fayetteville, marking the return of professional baseball to Fayetteville after almost 20 years. The Woodpeckers, a Class-A Advanced Affiliate of the Houston Astros play at Segra Stadium, North Carolina's newest ballpark. The gorgeous downtown Fayetteville park has won several accolades, including being named "Ballpark of the Decade" by Ballpark Digest.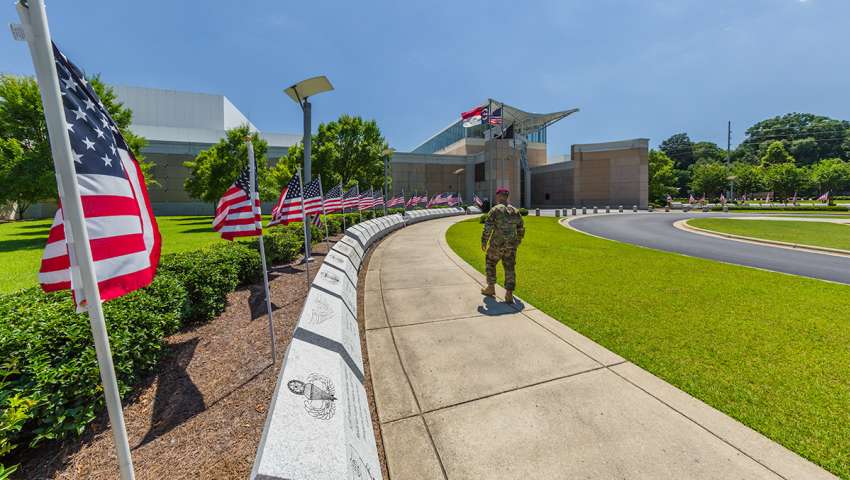 More Story Ideas
Find these story ideas on the next page: For adrenaline Junkies, Exploring Fayetteville's Past & Present, Natural wonders inspire visitors, and Indulge in international cuisine
>

Click here for more story ideas...
See More
Join Our Email List
Sign up for our emails to get the latest news, personalized trip ideas, and special offers that fit your interests!