SAVE THE DATE: PILGRIMAGE 2020
NCC Pilgrimage is an annual, large-scale youth event for United Methodist youth and their adult leaders. It is a life-changing weekend event filled with amazing artists, thought-provoking speakers, and inspiring youth leadership: all bearing witness to the transforming love of Christ.
Sponsored by the North Carolina United Methodist Conference, this weekend is for students and adult student leaders of all denominations looking for a weekend worship experience that calls everyone to a new or stronger faith in Jesus, challenging everyone to share God's love in word and action.
When: November 13-15, 2020
Where: Crown Complex in Fayetteville, North Carolina
Theme: You are not alone, you are Claimed.
Grades: 6-12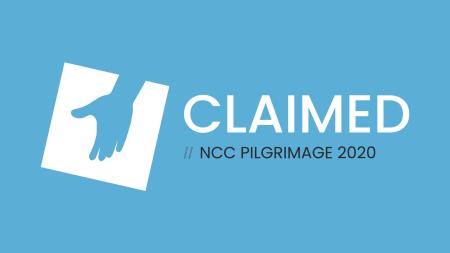 Friday Evening: God Claims Us
Saturday Morning: We Claim Our Identity
Saturday Evening: The Family of God Claims Us
Sunday Morning: We Claim God's Work