Rules
This promotion started on August 14, 2019.

Gas card is given out on a first-come, first-served basis. A limited number of gas cards are available.

This promotion is for leisure travelers. Excluded from this promotion are business travelers, contractors, and groups.

Stop by the Fayetteville Area Convention and Visitors Bureau at 245 Person Street Fayetteville, Monday-Friday between 8 a.m.-5 p.m. 

Fill out our Visitor Welcome survey.

Let the Visitor Center Staff know that you found out about the gas giveaway on our website, and present your hotel receipt and a copy of this page to show that you have overnighted in one of our area lodging properties within Cumberland County within the last 7 days and as simple as that you get a FREE $25 GAS CARD.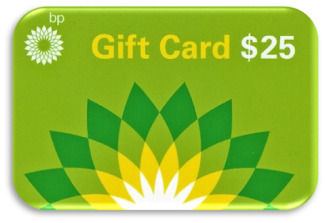 If you are unable to redeem your $25 gas card during our business hours, please send a copy of your hotel receipt along with a self-addressed, stamped envelope and a copy of this page to the FACVB, 245 Person Street, Fayetteville NC 28301 or email it to Visitfayettevillenc@gmail.com within 7 days of check-out from a Cumberland County hotel.

Cumberland County, NC residents are not eligible.

One card per family, per 30 days

If you need directions to the Visitor Center, call 1.888.98.HEROES.