While You Are Here
Families will find plenty to do in the communities of Cumberland County. So much, in fact, you may be wondering where to start.  Lucky for you! We've outlined two suggested itineraries below - one for the adventure-seekers and another idea to enjoy the great outdoors. See all of our attractions.
<3px>
Soak in Natural Beauty 
Enjoy family time while you navigate a set of specialty gardens, walk along a beautiful trail and spot endangered species or just relax in the sun at one of our fabulous water parks. The greater Fayetteville region provides families plenty of time to enrich their time together in the great outdoors.  
Lake Pines Swim Club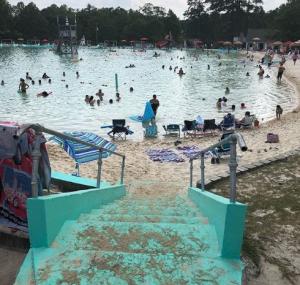 A membership isn't necessary to enjoy this two-acre lake, fed by an underground spring. A review from an out-of-town visitor says everything about why visitors love this "breath of fresh air taking you back in time." Additionally, you can expect to find a white sand beach, cabanas with family tables, grills, full snack bar, volleyball, horseshoes, and more. This is the kind of place where the whole family will gladly spend the whole day together and will be begging to come back.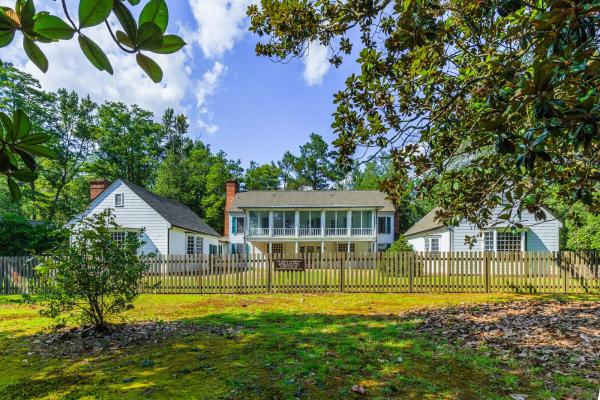 This beautiful park is located within the rare Longleaf Pine ecosystem, which is home to several endangered species. Families will enjoy a leisurely stroll along several easy trails that lead to Long Valley Farm, the winter estate of James Stillman Rockefeller.  Periodic tours of the home are offered throughout the year. At a second entrance, 11.5-miles of trails are perfect for mountain biking, hiking and horseback riding. 
Gillis Hill Contentment Farm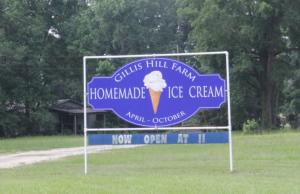 Gillis Hill Farm is owned by a family who has been farming in West Fayetteville since the 1700's. Start your visit at the farm's ice cream shop, where the ice cream and other desserts are all homemade and utterly delicious. If you purchase a cone during ice cream season, you can then take a self-guided farm tour for free. The kids will delight in seeing all the farm animals and exploring the old farm buildings and equipment on display. Otherwise,simply take your scoop of deliciousness to the front porch and just "sit a spell" in the rocking chairs. 
Origami in the Garden2 at Cape Fear Botanical Garden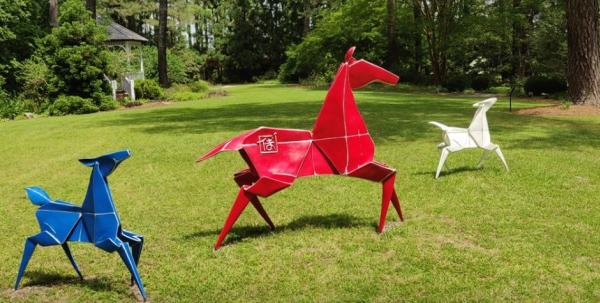 A visit the Cape Fear Botanical Garden through September 6th means in addition to the natural beauty of the Garden, visitors get to experience the unique installation Origami In the Garden2.  Origami means "folding paper" in Japanese. Origami in the Garden2 tells the story of this art form through a traveling collection of metal sculptures, displayed outdoors in public gardens and museums. Each sculpture is inspired by a blank piece of paper that has been transformed into museum-quality metal and tells the story of creativity and the art of making something out of nothing. In addition to the exhibit, The 77-acre Garden boast 16 specialty gardens and plenty of space to stretch your legs. 

3px>
<8px>
For Adventure Seekers
Adventure-seeking families will find plenty of activities to keep everyone occupied in the communities of Cumberland County. We're not only home to one of the Top 10 Zip Lines in the U.S., but we also boast top ranked skeet shooting facilities, indoor skydiving and one of the largest climbing walls on the East Coast.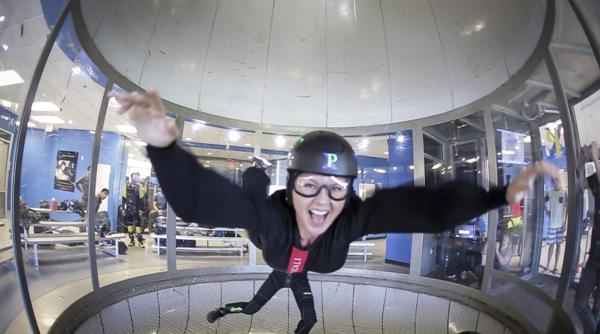 This is not a ride or a simulator, you are actually flying! Excitement, adrenaline and adventure - Paraclete XP offers it all in the experience of a lifetime. Paraclete's training class provides all needed fundamentals. Each reservation includes complete gear for flight.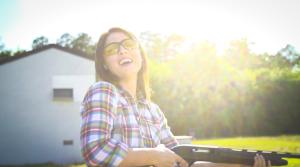 One of the largest shotgun shooting facilities in the state of North Carolina. Fort Bragg Clay Target Center is located outside of Fort Bragg in Spring Lake and is open to the public. All levels, from beginners to experts, are welcome. Team members will instruct new shooters on the basics, helping everyone to hit a target.. Shotgun rentals are available for on-site skeet and trap shooting or customers may bring their own. 
ZipQuest Waterfall and Treetop Adventure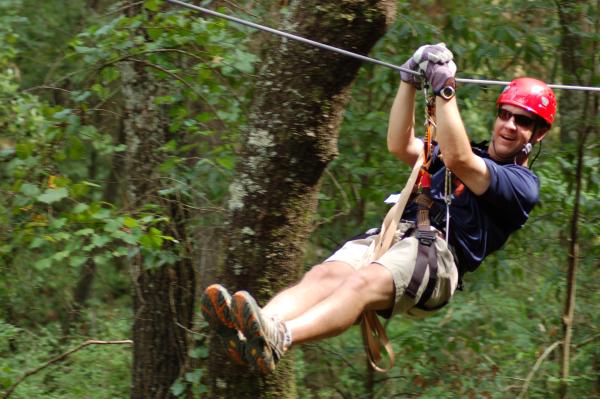 Your feet won't touch the ground for 2 1/2 hours in this tree top adventure. Ranked as one of the Top 10 Zip Lines in the U.S., a Zipquest experience includes up to 8 tree-to-tree ziplines that go a two-story waterfall and climbs as high as 80 feet, 3 canopy sky bridges each one 100 feet long, 3 spiral staircases, highly trained canopy guides and 16 unique tree platforms.  For a special experience, take the tour at night during NightQuest. 
Looking for another spike of adrenaline after your Zipquest  experience?  SwingShot lifts you 3-1/2 stories up into the trees, then suddenly releases you, swinging toward a stunning video of Carvers Creek.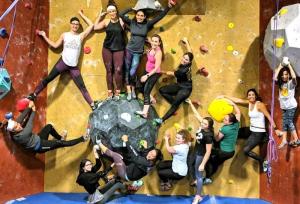 Perfect for beginners to experienced climbers, this 18,000 square foot climbing surface facility is the largest rock climbing center in North Carolina. It offers over 40,000 climbing holds, 60 top ropes, a massive overhang area, a 300 foot gym traverse and thousands of square feet of bouldering surface, as well as a top-out boulder.  Expertly-trained staff stand ready to train and assist with any training needs. 

8px>
Join Our Email List
Sign up for our emails to get the latest news, personalized trip ideas, and special offers that fit your interests!