Host an Event the American Way
No matter what type of meeting you are planning, the bureau has one mission: to help you plan and execute the perfect event. Cumberland County is rich in history and culture. From Fort Bragg, the country's largest military installation, to playing golf on one of our many courses, you will find the area affordable, easily accessible, diverse and brimming with southern hospitality.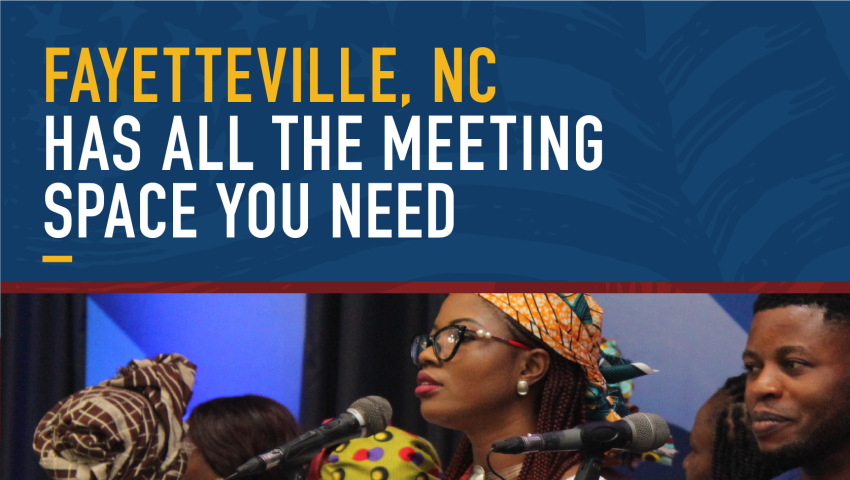 Planning Your Next Event?
50% Off
What a deal from America's Hometown!
How the "Fayetteville 50%" works: Book your next event in Fayetteville and get 50% off your meeting space.* Refer someone to us that books an event in Fayetteville, and we'll give you 50% off the meeting space for your NEXT event.* Your referral would get to take advantage of the 50% off incentive...
>
Click for details.
Join Our Email List
Sign up for our emails to get the latest news, personalized trip ideas, and special offers that fit your interests!