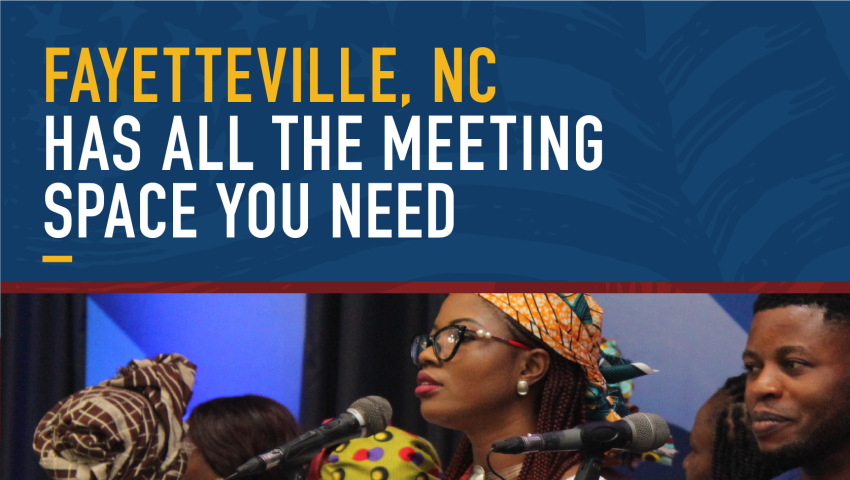 Planning Your Next Event?
50% Off
What a deal from America's Hometown!
How the "Fayetteville 50%" works: Book your next event in Fayetteville and get 50% off your meeting space.* Refer someone to us that books an event in Fayetteville, and we'll give you 50% off the meeting space for your NEXT event.* Your referral would get to take advantage of the 50% off incentive...
>
Click for details.
Join Our Email List
Sign up for our emails to get the latest news, personalized trip ideas, and special offers that fit your interests!