STOP & STRETCH
By Jason Frye
On your next road trip, give yourself permission to spend some time in Fayetteville, North Carolina, and do more than refuel; recharge your own batteries before heading back to the highway. Whether we're your overnight pitstop on your way to Magic Kingdom or you're spending a well-earned afternoon off the interstate, you'll come away knowing one thing for sure: Fayetteville is a place you could grow to love.
Find Your Favorite Food in Fayetteville
The first question on any road trip is, "Are we there yet?", but the most important question is this: "When are we eating?", followed closely by, "Where are we eating?". Fayetteville's dining scene is stacked with hit-the-spot, easy-on-the-wallet, this-is-my-new-favorite-place restaurants, diners, and brewpubs. Whether you need breakfast, lunch, dinner, or a snack, and whether you're craving Greek, Southern, Latin American, Egyptian, barbecue, or something in between, you'll find it in Fayetteville.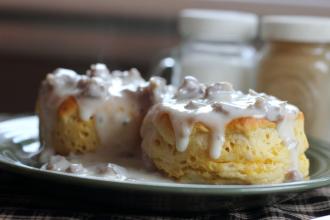 Early risers and breakfast-for-lunch fans, take note of Vicky's Famous Biscuits & Chicken. These biscuits are big, real big. Folks around here call them cathead biscuits because these big, buttery, flaky biscuits are the size of a tomcat's head. You'll find classics like country ham, smoked sausage, egg (to which you'll no doubt add some cheese and a breakfast meat), and even fried pork chops. At lunch, the biscuits are joined by some of the finest fried chicken you'll taste. Grab a biscuit or two, pick up a box or bucket of fried chicken, or combine the two for an exceptional fried chicken biscuit.
While we've got breakfast on the brain, check out Rainbow Restaurant, which has been serving breakfast, lunch, and dinner here since 1936. They know their way around a breakfast plate, piling them high with pancake stacks, towers of French toast, and perfect omelets; if you're really hungry, they even have sizzling skillets of potatoes, eggs, cheese, and the fixins'. The hits keep coming with lunch and dinner, when you'll be tempted by the club sandwich (they've perfected it), one of their six burgers, or classics like meatloaf, beef liver, or hamburger steak.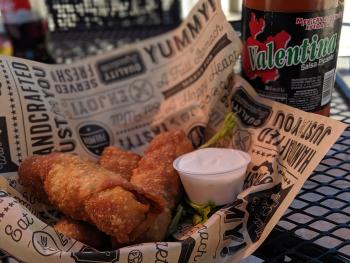 Over at Dirtbag Ales Brewery & Taproom, you'll find Napkins, a little restaurant serving smashburgers, Nashville hot chicken sandwiches, heaping baskets of fries and tots, and monster salads. Pair your plate with a pint of porter, a hazy New England IPA, a seasonal Saison, or one of Dirtbag's other sudsy creations. There's plenty of room outside for a picnic on the lawn or at one of the tables, so you can get a bit of fresh air and sunshine with your brew while any kiddos on your road trip get the chance to play and burn off a little energy on their 5-acre spread and playground.
When you have a hankering for something Mexican or Guatemalan or Honduran or Salvadoran or downright delicious, make your way to Guatemala Centro American Restaurant. With tacos, burritos, tamales, pork smothered in Adobo, pupusas, and more, this spot's blend of Central American flavors and dishes means you'll have a table full of tasty dishes by the time lunch is over.
Finding Fun Times in Fayetteville
Oh, the food's fine in Fayetteville, have no doubt, but spending an afternoon, night, weekend, or more with us is about more than a fantastic feast; we know how to have fun, too.
Are you road tripping with kids, pets, both? Give your four-legged and two-legged friends the chance to stretch and frolic at one of the parks in and around Fayetteville. A pair of designated dog parks–Riverside Dog Park in Fayetteville, just off Interstate 95, and Hope Mills Municipal Park just a few miles away, in (you guessed it) Hope Mills–let your pup run, play and get social, but at nearby Carvers Creek State Park, dogs on a leash can join you on the trail, and the Cape Fear River Trail (CFRT) stretches more than 5 miles along the east side of Fayetteville and welcomes leashed pets. Kids will enjoy these spots too, especially the critters you might see on the CFRT (turtles, deer, squirrels, and plenty of birds), but they may enjoy the playgrounds, disc-golf courses, swings, and more at Arnette Park or Mazarick Park (where you can also do a little fishing).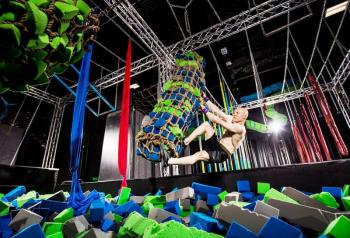 For days that are too rainy, too sunny, or just too hot to play outside for long, look to Fayetteville's indoor options. Fascinate-U Children's Museum will definitely delight young, active imaginations. The trio of indoor trampoline parks–JP's Jumpmasters, Defy.Fayetteville and Surge Trampoline Park–have a variety of obstacles, challenges, and play areas for kids of all ages.
On days when the sun is at its sunniest, you may want to retreat indoors. That makes a trip to the Airborne and Special Operations Museum, which pays homage to the valor and sacrifice of some of the most elite members of our military, just the thing to do. Here, exhibits detail the actions, heroics, equipment, weaponry and more that enable Airborne and Special Operations soldiers to fulfill their duties and safeguard our freedoms. Volunteers in the museum are veterans with their own connections to the exhibits and museum (and many of them trained on or were stationed at Fort Bragg, just a few miles away), so ask them for a tidbit, anecdote or story when you see them; they're always happy to share.
If you're spending the night–or if your designated driver is road-tripping with you–take the time to tour our breweries or take a pub crawl with Downtown Fayetteville Tours. There are five breweries in town–Gaston Brewing Company, Dirtbag Ales Brewery & Taproom, Huske Hardware House Restaurant and Brewery, Mash House Brewing Company, and Bright Light Brewing Company–and each one brews up something a little different. You'll find plenty of IPAs– hazy, New England-style;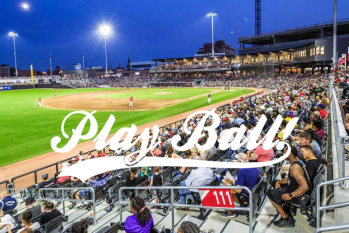 doubles; and total hop bombs–but you'll also find Kölsches, Märzens, Berliner Weisses, Saisons and other surprises, too. And with some good food on hand (from in-house kitchens and food trucks alike), it's an easy way to spend the evening.
Your trip may have a bit of perfect timing if you find yourself here when the Fayetteville Woodpeckers–a Class-A Minor League Baseball affiliate of the Houston Astros–are in town at their swanky new home, Segra Stadium. Or you might catch the Fayetteville Marksmen, a Southern Professional Hockey League team, take the ice at the Crown Complex. You can always check their schedules and be sure to catch a game. After all, you never know when you'll see the next sports icon follow in the steps of Babe Ruth, who hit his first professional home run right here in Fayetteville and knock one out of the park.
Fayetteville's Adventurous Side
Fayetteville has an adventurous side, one that will get your competitive juices and adrenaline flowing. Best part is this: you can choose your own adventure and make it as dare-devilish as you like.
Start off easy with a round of disc golf or a day on the links at one of a dozen golf courses in the area.
Or you could step it up a notch with a friendly axe-throwing match (axe throwing? yes, think darts, but bigger). The axes are really hatchets, but you can be on the cutting edge of this sport at either Axes & X's Axe Throwing Range (mobile) or at Axes and Armor Hatchet House, which has a permanent location and a mobile unit that frequents Dirtbag Ales.
Prefer more head-to-head, last-man-standing games? Try Battle House Tactical Laser Tag's 16,000-square-foot, indoor arena and their arsenal loaded with distinct laser weapons. Or you could keep it outdoors with Black Ops Paintball. Black Ops has a dozen arenas to play and game styles that range from traditional paintball to speedball to airsoft to tactical assaults, depending on which way your pleasure tends.
Of course, you could head to Spring Lake and visit their Fort Bragg Clay Target Center (open to the public). With shotgun rentals, ammunition for purchase, and instructors on hand for safety supervision and shooting advice, you'll have a blast knocking clay targets out of the sky.
You don't have to compete at all to get your heart pounding. ZipQuest Waterfall and Treetop Adventures carries you through the forest, across Carver's Creek, and past Carver's Falls before depositing you back at the beginning, where a swing–a swing with a seven-story drop—awaits, if you're brave enough.
And if you want a little adventure, a little water, and the chance to see some wildlife, get on the river or lake. The folks at Spring Lake Outpost and Yakalacky Outfitters will set you up with kayaks, canoes, and more so you can explore Spring Lake's Lower Little River or Hope Mills Lake.
On the Trail to Something Good
Fayetteville's long history is full of tales. Patriots, Freemen, military spouses, and their families, European colonists, enslaved Africans, and Native Peoples all have their place in the story of this town. On two trails, you'll discover more about Fayetteville, learning about our city's, state's, and nation's history as you go. You'll find that we're a community made stronger by our multicultural, multinational influences.
On the African American Heritage Trail, you'll see the paths that enslaved Africans took on their long road to freedom and equality. Glimpses into the lives of enslaved peoples; Freemen who thrived in the colony and again after the Civil War; and the cultural, religious, and military traditions that formed a strong core for this strong group of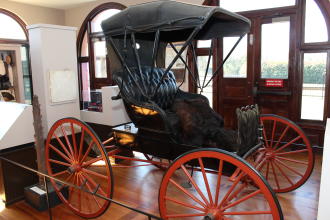 Fayetteville and Cumberland County residents.
At two dozen locations around the county, you'll become familiar with the likes of Isaac Hammond (a fifer in the Revolutionary War), Dr. E. E. Smith (ambassador to Liberia and president of Fayetteville State University), and Lewis Leary (a free Black abolitionist and freedom fighter). You'll also visit historic churches and cemeteries, as well as the Fayetteville Transportation and Local History Museum, where you'll see pieces of daily life for our African-American residents.
The city's international influence is celebrated plate by plate on the International Cuisine Trail. When service members from Fayetteville are deployed around the world, they come home influenced by their travels, bringing with them spices, recipes, cooking techniques, and even families ready to call Fayetteville home and ready to give us all a taste of their lands and traditions. Across 31 stops, you'll find cuisine from Japan, Korea, Vietnam, Jamaica and the Caribbean, Central and South America, Egypt, Turkey, Greece, Germany, and more. Folks in these parts like to say that there's something delicious around every corner; we like to think this trail proves them right.
Fayetteville: A Fine Place to Lay Your Head
Now that you've had a big day exploring just about every corner of Fayetteville, it's time for bed. Lucky for you, we have hotels that fit your budget and needs. Traveling with pets? You'll find pet-friendly hotels right off Interstate 95 at Exit 49. Need a pool so you or the kids can take a dip before heading to the room? At Exit 49, there are 10 hotels with outdoor pools just waiting for you to arrive. From suites perfect for working travelers and families who like to spread out, to the basic, comfy, and clean rooms ideal for catching a few Z's before you move on, we have a bed for you and yours. Come see us. Stay awhile and fall in love with Fayetteville.
Join Our Email List
Sign up for our emails to get the latest news, personalized trip ideas, and special offers that fit your interests!