PATRIOTS PAST & PRESENT TRAIL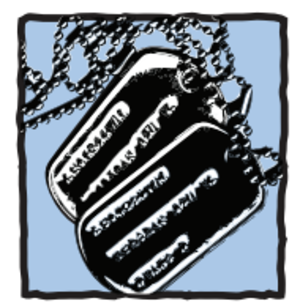 Fayetteville is a place that reflects a rich sense of its patriotic culture. The city itself is named for a famous general of the American Revolution: the Marquis de Lafayette. Cumberland County also bears the name of a famous British military man, William Augustus, the Duke of Cumberland. William Augustus, a younger son of King George II, was the first to dispatch British soldiers to North America to defend colonies against the French and Indians.
The Fayetteville community has a longstanding military tradition, from the American Revolution to the men and women serving on Fort Bragg and Pope Field. In June 1775, two months after the battles of Lexington and Concord, a gathering of villagers signed a defiant document known as the "Liberty Point Resolves," a precursor of the Declaration of Independence. Also during the Revolutionary War, this area served as a supply point and rendezvous for soldiers on both sides. In February 1776, Loyalists rallied in Cross Creek to march south. They ended up at Moores Creek Bridge, where Patriots were entrenched and waiting for their arrival. From then on, Patriots maintained control of this region. Many men from our community believed it was their patriotic duty to serve in the Continental Army. A free black man named Isaac Hammond served as a fifer in the 10th NC Regiment of the Continental Line. He may have been at Valley Forge in the spring of 1778 with this regiment. He was buried with full military honors at the Fayetteville Independent Light Infantry (F.I.L.I.) parade ground on the banks of Cross Creek in Fayetteville.
In 1825, Fayetteville welcomed its namesake Lafayette during his Grand Tour of the United States. Lafayette's tour was an important part of the Nation's 50th-anniversary jubilee. In places like Boston, New York, and Philadelphia, crowds of 100,000 or more turned out to catch a glimpse of the "Hero of Two Worlds." Although smaller, Fayetteville's welcome was no less genuine and enthusiastic. Among Fayetteville's citizens to greet Lafayette was Isham Blake, a former bugler and fifer with the Continental Army. Blake served in Lafayette's honor guard at Yorktown in 1781 at the time of the British surrender. Further evidence of our town's patriotism can be seen in the Fayetteville Independent Light Infantry (F.I.L.I.), the oldest existing volunteer militia company in the South. F.I.L.I. first mustered in 1793. The company's history includes service in the War of 1812, the Mexican-American War, the Civil War, the Spanish-American War, and World War I. As our country's military developed, so did Fayetteville. In 1836, Congress chose Fayetteville as the site of a U.S. Arsenal, and by 1858, a compound of multiple workshops created a manufactory. The arsenal achieved full manufactory capabilities under the Confederate States of America. It produced rifles, gun carriages, and ammunition for the Confederate forces. Hundreds of Fayetteville men joined the Confederate ranks. Local women worked at the arsenal rolling cartridges. Fayetteville operated hospitals for wounded soldiers. As Union forces under General Sherman approached Fayetteville, they clashed with Confederate troops at the Battle of Monroe's Crossroads, now on land belonging to Fort Bragg. On March 11, 1865, General Sherman and Union troops occupied Fayetteville. They met with some resistance by a handful of Confederate soldiers at the Market House. Sherman ordered Colonel Orlando Poe, 1st Michigan Engineers, to raze the arsenal.